DIGITAL ASSET DIRECTIONAL INDICATORS
The Digital Asset Directional Indicators (DADI) are a family of predictive price movement indicators for cryptocurrency and digital asset investors. Backed by advanced machine intelligent algorithms from SliceMatrix.
Aegaeon is a directional cryptocurrency market-timing model. Aegaeon is designed to achieve consistent returns and minimize volatility. Aegeaon family of indicators accurately predicts price movement for cryptocurrencies based on the open software blockchain technology.
Currently, the indicators comes in two options:
Aegaeon BTC-USD
Aegaeon ETH-USD
API & EXECUTION SERVICES
Clients can access the DADI via a REST or Websocket API. Integrate DADI directly into your proprietary trading models. Furthermore, clients low on developer resources and bandwidth can opt for a fully integrated algorithmic DADI program with SliceMatrix automated execution services. Our Quant Engineer Team can integrate an automated program directly within the client's exchange account.
Typically, client's DADI program(s) are up and running within a week at approved cryptocurrency exchanges (Contact sales at sales@slicematrix.com for list of approved exchanges).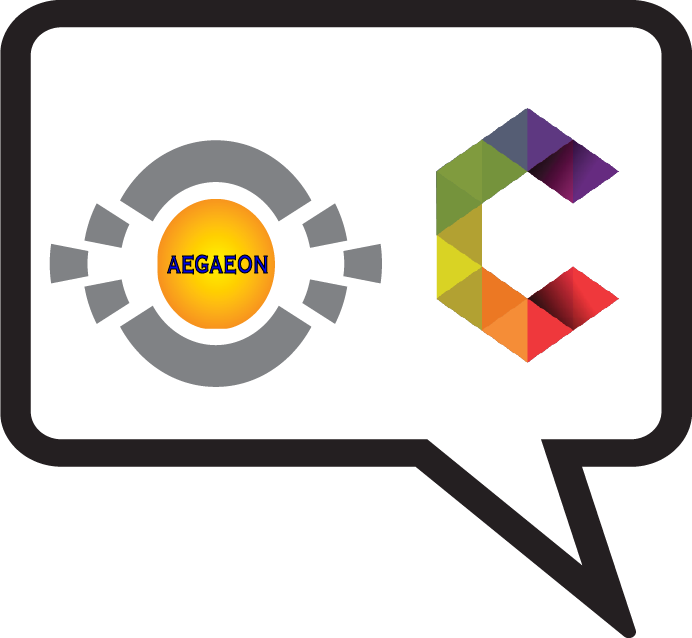 INSTANT MESSENGER
PLATFORMS
INSTANT MESSENGING PLATFORMS
DADI can be delivered via Slack messaging platform for clients that desire to trade manually. (contact sales at sales@slicematrix.com for more information about Skype, Symphony and custom chatroom integration.)
DISCLAIMER: THE ABOVE PERFORMANCE REPRESENTS HYPOTHETICAL TRADING RESULTS BASED ON OUR QUANTITATIVE RESEARCH AND SHOULD NOT BE CONSIDERED AS INVESTMENT ADVICE, OR A SOLICITATION TO BUY / SELL COMMODITIES , SECURITIES, FUTURES, OR OPTIONS.
HYPOTHETICAL PERFORMANCE RESULTS HAVE MANY INHERENT LIMITATIONS, SOME OF WHICH ARE DESCRIBED BELOW. NO REPRESENTATION IS BEING MADE THAT ANY ACCOUNT WILL OR IS LIKELY TO ACHIEVE PROFITS OR LOSSES SIMILAR TO THOSE SHOWN. IN FACT, THERE ARE FREQUENTLY SHARP DIFFERENCES BETWEEN HYPOTHETICAL PERFORMANCE RESULTS AND THE ACTUAL RESULTS SUBSEQUENTLY ACHIEVED BY ANY PARTICULAR TRADING PROGRAM.
ONE OF THE LIMITATIONS OF HYPOTHETICAL PERFORMANCE RESULTS IS THAT THEY ARE GENERALLY PREPARED WITH THE BENEFIT OF HINDSIGHT. IN ADDITION, HYPOTHETICAL TRADING DOES NOT INVOLVE FINANCIAL RISK, AND NO HYPOTHETICAL TRADING RECORD CAN COMPLETELY ACCOUNT FOR THE IMPACT OF FINANCIAL RISK IN ACTUAL TRADING. FOR EXAMPLE, THE ABILITY TO WITHSTAND LOSSES OR TO ADHERE TO A PARTICULAR TRADING PROGRAM IN SPITE OF TRADING LOSSES ARE MATERIAL POINTS WHICH CAN ALSO ADVERSELY AFFECT ACTUAL TRADING RESULTS. THERE ARE NUMEROUS OTHER FACTORS RELATED TO THE MARKETS IN GENERAL OR TO THE IMPLEMENTATION OF ANY SPECIFIC TRADING PROGRAM WHICH CANNOT BE FULLY ACCOUNTED FOR IN THE PREPARATION OF HYPOTHETICAL PERFORMANCE RESULTS AND ALL OF WHICH CAN ADVERSELY AFFECT ACTUAL TRADING RESULTS.
HEKATON LLC. IS A TECHNOLOGY COMPANY AND EVERYTHING PRESENTED HERE IS DERIVED FROM QUANTITATIVE RESEARCH. THE INFORMATION ABOVE IS INTENDED FOR CERTIFIED INVESTMENT PROFESSIONALS WHO UNDERSTAND THE INHERIT RISK OF INVESTING. IT SHOULD NOT BE ASSUMED THAT THE ABOVE BACKTEST RESULTS WILL BE REPEATABLE IN THE FUTURE. A DETAILED LIST OF SECURITIES AND THE FACTORS USED FOR THEIR SELECTION CRITERIA IS AVAILABLE UPON REQUEST.